Mass-marathoning is watching entire television seasons in a single sitting. It is a type of binge television consumption that has exploded with the availability of on demand streaming content from providers such as Netflix and Hulu.
This type of watching can create a procrastination tidal wave.
In Chapter 4 of Study Secrets
, I talk about how web TV episodes can create a serious black hole in your time. Conquering this black hole will bring you so much closer to the good grades you desire.
However, the first step is admitting you have a problem. I'm sharing with you my personal confession below to help you recognize your potential problem with binge watching and to help scare you straight.
My Mass-Marathoning Confession
The year I moved in with a roomate who had Netflix for our living room was utterly tragic. Just for starters, I binge watched 4 seasons of Dexter, 3 seasons of Weeds, and 3 seasons of Arrested Development with total disregard for my sleep schedule or academic deadlines.
Often these binges would get kicked off by the woefully misguided decision to "watch one episode for a break from studying."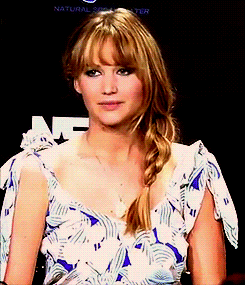 That fifteen-second "Next episode playing in…" countdown is the worlds sweetest siren song.
To defeat a binge, you have to refuse to let this countdown expire. Always stop the auto play countdown before the system begins to play the next episode.
When you stop an episode like this, always return to the main browsing menu and walk away from the screen for 5 minutes of work. Doing something else for just 5 minutes will remind you how much you planned on accomplishing today and motivate you to keep doing something productive. It's the simple fix to stop a procrastination induced binge viewing session.
Refuse to heed this advice and here is what happens:
You could spend a Sunday watching 23 of the 24 episodes of The Office Season 8 in a single sitting rather than doing something you love. Or you could blur together a weekend discovering the show Mad Men and watch nearly 20 hours of programming in a 24 hours period.
Things will get so bad your binge problem will even balloon over to shitty cop dramas that are free on Hulu (making you one of the only people on earth to have watched all 32 episodes of Life and all 18 episodes of Standoff in about a months time).
Starting to see a pattern?
All of these binges are things I have actually wasted days of my life doing.
Never have I ever looked back on a binge and thought, "Boy, am I glad I watched all that this weekend. What a productive use of my life. I will cherish that experience for years."
These binges also make it less enjoyable to watch TV with others. When your friends or girlfriend realize you have already watched every episode imaginable, they feel guilt free for making you rewatch something they want to see.
You can save yourself the heartache of mass-marathoning seasons. As said above, resolve to stop EVERY auto play countdown. This breaks up the auto play land slide just long enough for you to put your foot down and start moving in a productive direction with a 5 minute work session.
Enjoy your reclaimed productivity,
Brett
"Any time you want to change yourself, you are going to have to dismantle the reasoning your mind constructed to justify your past behaviors." – Mark Manson
———————————————-
Brett Anderson is the author of Study Secrets
. Since completing his Master's in engineering in 2012, he has bypassed conventional career options to incite curiosity in the world around him.